About
Me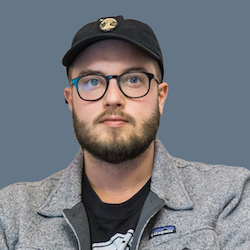 Professional Summary
Full-time marketing director (6+ yrs) & freelance web developer (4+ yrs) with extensive sales & management experience (6 yrs - Retail, B2B). Born in Rochester, New York, currently living in Colorado Springs, Colorado. Passionate about solving problems, improving user experiences & embracing emerging technologies such as artificial intelligence (AI), machine learning & data science. Currently exploring new opportunities, on-site or remote.
Bershire Hathaway HomeServices Rocky Mountain, Realtors
Marketing Director - 6+ years
Master of all things marketing at an elite real estate franchise.
Freelance/Remote
Web Developer - 4+ years
Making the web more enjoyable & accessible one line of code at a time.
MarketPeak
Consultant/Digital Marketing Specialist - 3+ years
Freelance marketing consultant dedicated to helping businesses grow and thrive.